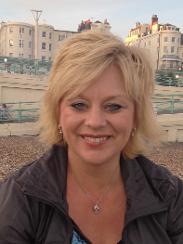 Carolyn Sellers
Cognitive Behavioural Therapist
Qualifications
Registered General Nurse
Registered Mental Health Nurse
Cognitive Behavioural Therapist
Bachelor of Medical Science (Honours) First Class
Professional Bodies
Royal College of Nursing
British Association of Behavioural and Cognitive Psychotherapies
NMC-81Y2335E
Current Areas of Work
Lecturer and Clinical Supervisor - Greater Manchester West Cognitive therapy training centre.
Cognitive Behavioural Therapist - Private Practice
Specialist Areas of Practice
Post Traumatic Stress Disorder
Obsessive Compulsive Disorder
Depression
Health Anxiety
Social Anxiety
Stress at Work - Including a comprehensive Lecture programme
Eating Disorders
Phobias
Chronic Fatigue Syndrome
General Health issues - Chronic Pain
Anger Management
Lecturing
Carolyn was born in London but grew up in West Yorkshire. She trained as a General Nurse in Dewsbury and as a Mental Health Nurse in Huddersfield.
Her Cognitive Behavoural Therapy Diploma and Bachelor of Medical Science were obtained at Sheffield University.
She has worked in a variety of Health care settings for 31 years. Carolyn also works within Occupational Health providing CBT to employees for a variety of companies.